According to the various information found in the recent analysis of Google Duo APKs, the company is working on several new features to make it much easier for users to join its platform.
The most recent discovery was made by the already recognized Jane Wong, revealing that one of the next implementations will be the possibility of finding users through their email account. So far, it is only possible to find users using their phone number or if they are part of the contacts in your Google account.
Google Duo will become much more accessible with new features
Through a new toggle, users will be able to activate this new feature, allowing others to discover their profile through their email account. This way, for you to start a video call with someone, it will not be necessary for that person to have access to your phone number.
This will be an extremely useful feature for work uses, where you will certainly not want to constantly share your phone number. To make the Google Duo even more accessible, several rumours suggest that it will soon be possible to create an account without having to use the phone number.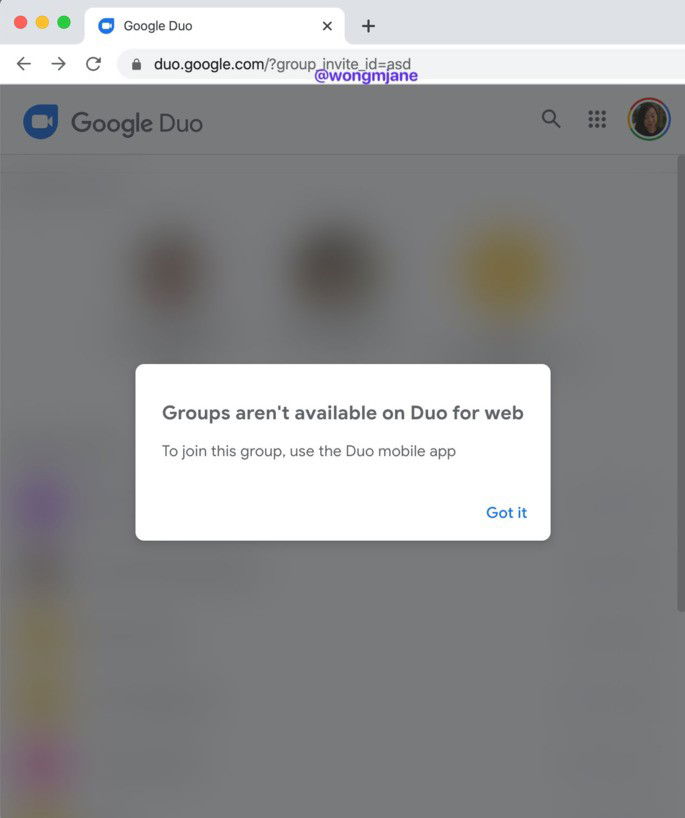 This is not the only feature that is about to be implemented in Google Duo. In order to present itself as a viable alternative to the various videoconferencing applications, Google Duo will soon start to allow the sharing of links to invite users to join group calls.
The two new implementations together should be able to slightly change the way users look at the Google Duo, and is no longer an application used exclusively to talk to friends and family.