Since launching Android 10, Google has been 'wildly' releasing support for Dark Mode in its applications. You would expect them all to support the new interface before the release of the new Android, but it didn't. Once we see the Play Store, Gmail, and Google Assistant get the desired interface, now it's Google Duo's turn.
This is one of the most popular video calling applications, ensuring the highest level experience and constant updates that bring new features. Now, with Dark Mode, you'll also be much less aggressive to your eyes.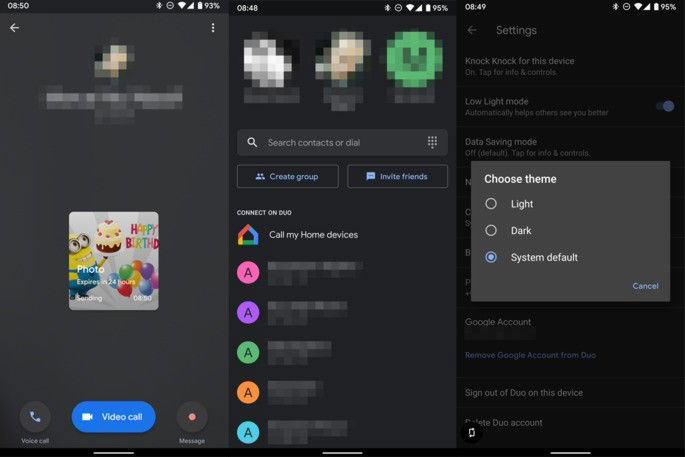 Dark Mode on Google Duo follows the same standards as other Google Apps
As you might expect, the arrival of Dark Mode on Google Duo brought no big surprises. As with the rest of the company's applications, Google Duo has a dark grey colour as its predominant colour and the icons have very soft pastel colours.
Regarding the texts present in the App, they now have a light grey and 'soft blue' tone when integrated into buttons. Overall, this new mode achieves its main goal of becoming much less aggressive to the eyes. The present contrasts allow you to easily find what you are looking for, without squinting.
How can you enable Dark Mode in Google Duo
Unfortunately, there is no way to enable Dark Mode as it is being phased in via server side. That is, you will need to have the latest version of Google Duo (v63), but you will have to wait until the server update arrives on your smartphone.
Once Dark Mode is available, you will be able to activate it through the settings, where you will find a new option to choose the theme of the application. Here you have three options to choose from where you can choose light, dark or system-defined theme.