For some time now, Samsung has embraced the use of punch hole cameras within its smartphones, whether it be high-end terminals such as Samsung Galaxy S20 or low-end ones such as Samsung Galaxy A21. If for many this solution is only the means that will finally bring us to the arrival of terminals with front cameras under the display, for Samsung there is still room for improvement regarding the user experience.
Status bar for the punch hole camera on Samsung smartphones
A series of patents show how the South Korean giant intends to integrate a status bar around the punch hole camera. In fact, as you can see from the images below, some type of graphic interface positioned around the selfie camera is clearly visible. The patents, sent to the CNIPA (China National Intellectual Property Administration) on October 16, 2019, revolve around the concept of showing the progress of the download or a video recording via a simple UI.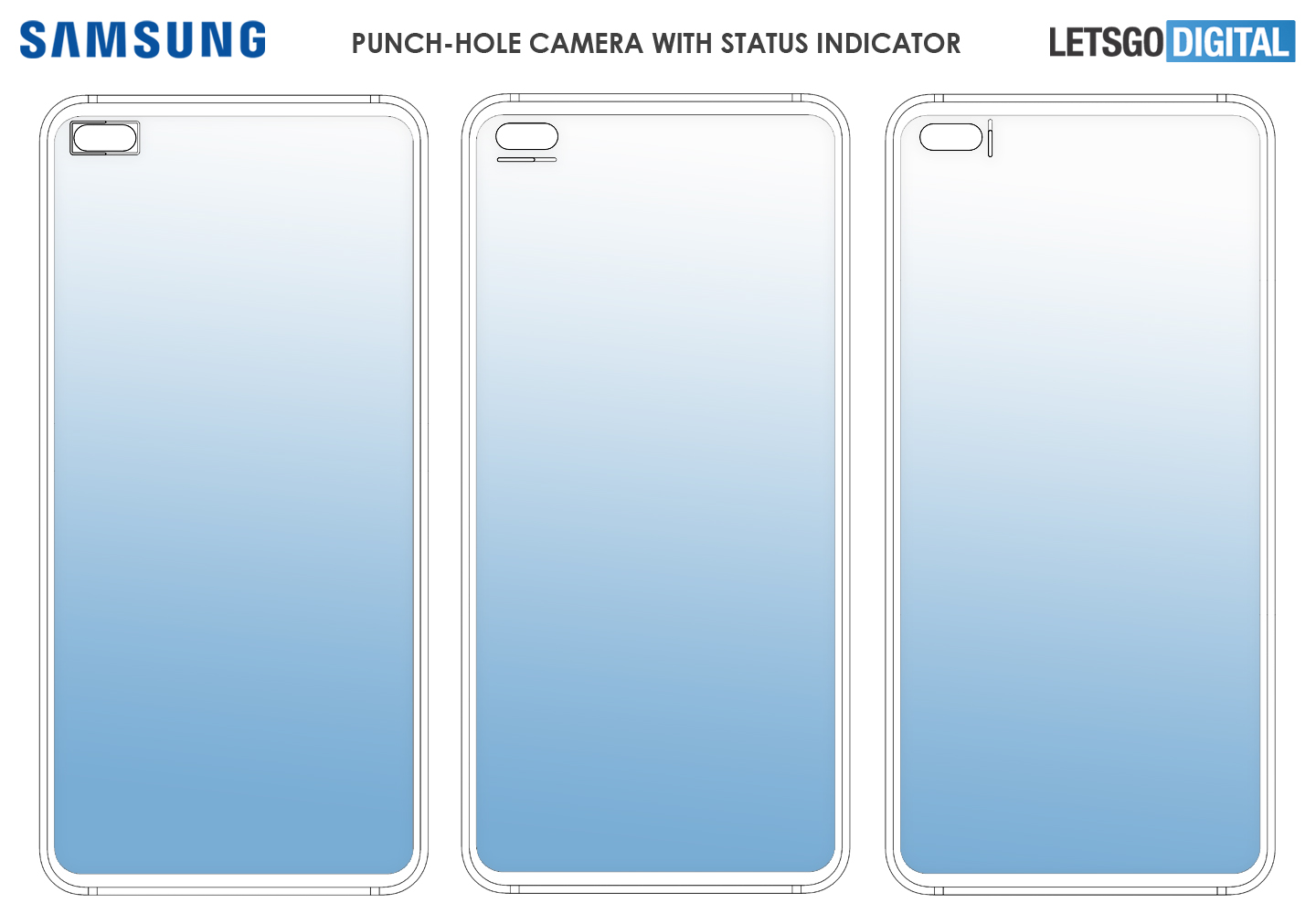 The function has been explained by Samsung in the following terms: "when the user activates the time-lapse function of the camera on the mobile phone, the timer diagram suitable for the perforation of the screen is activated. The image shows the progress of the camera timer." The same also happens for the download of a file or an application, where the status bar all around the punch hole camera shows the progress until the task is completed.
The particular graphic interface takes into consideration a single punch hole camera and also a double system; based on the module configuration, i.e. if one or more sensors are present, the UI will take on a circular or oval shape in order to fully embrace the lens integrated in the display.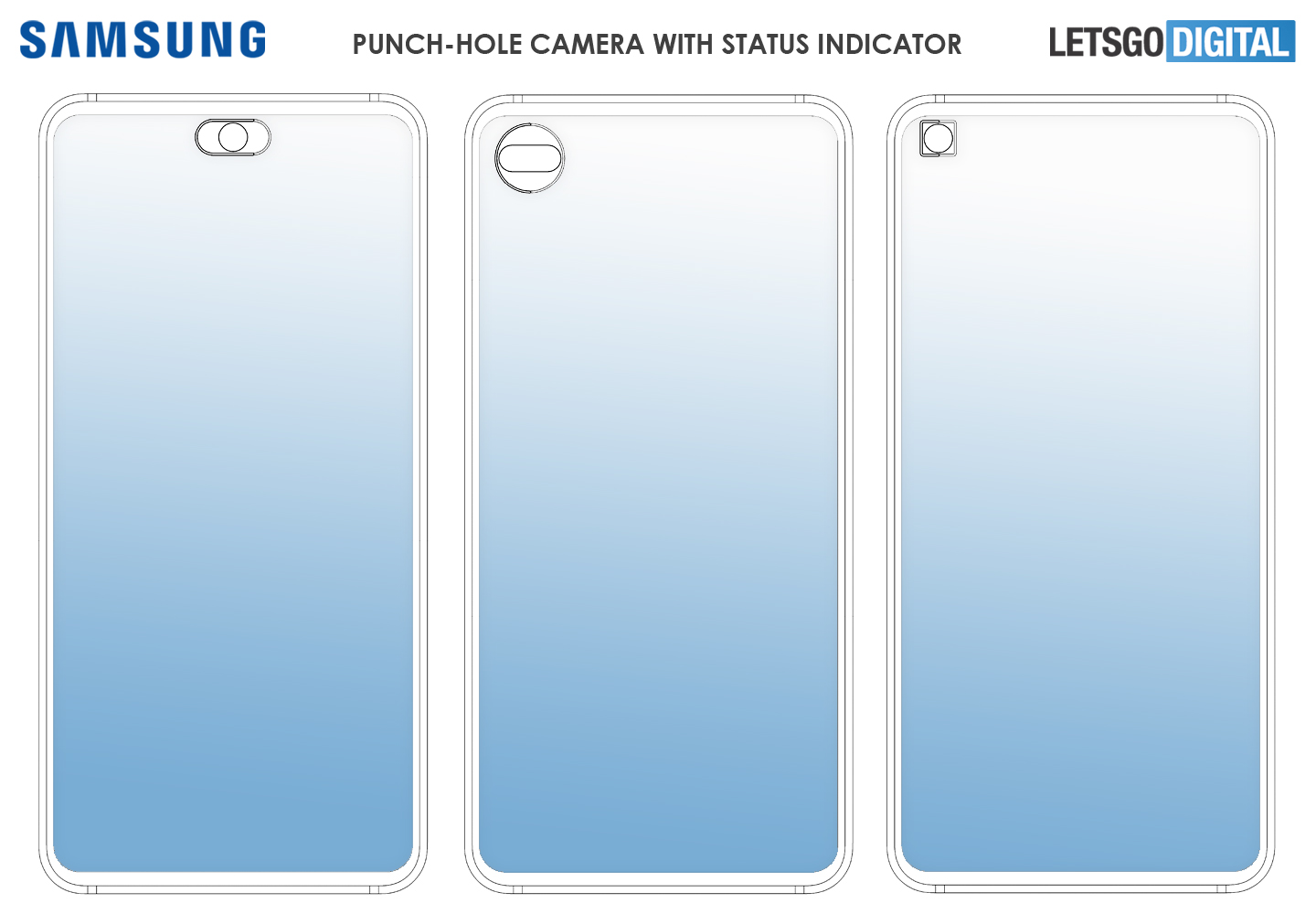 Samsung's idea is definitely interesting, especially considering the widespread diffusion of smartphones equipped with punch hole cameras, don't you think?
via: LetsGoDigital
You might also like: