What you see in the photograph that heads this article is an image based on the outline of a patent, in which Xiaomi represents one of the craziest ideas we have seen in the telephony sector in a long time: a smartphone with two headphones integrated wireless on top, which can be removed at any time.
The patent in question has been filed by Xiaomi with the Wipo – World Intellectual Property Office – office, and later discovered by the Let's Go Digital people. In the initial diagrams, you could see a smartphone with two holes in its upper part, whose purpose was a mystery. A mystery that has now been revealed.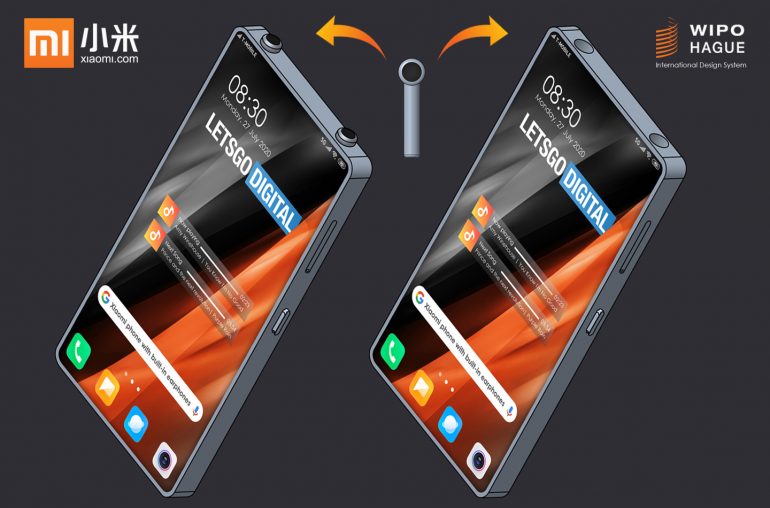 Xiaomi wants to include wireless earphones in one of its future smartphones
Through the different schemes of the patent, as well as the information provided by Xiaomi in the reports, it has been possible to discover that the true idea of ​​Xiaomi with this design is to integrate two wireless headphones in the style of their Mi True Wireless, in the body of the phone.
In fact, one of the documents refers to both the design of the mobile phone itself, and that of the accessories included in the upper part of the terminal. Based on this information, it has been possible to represent the supposed design of the device and the format of these headphones in an animated image: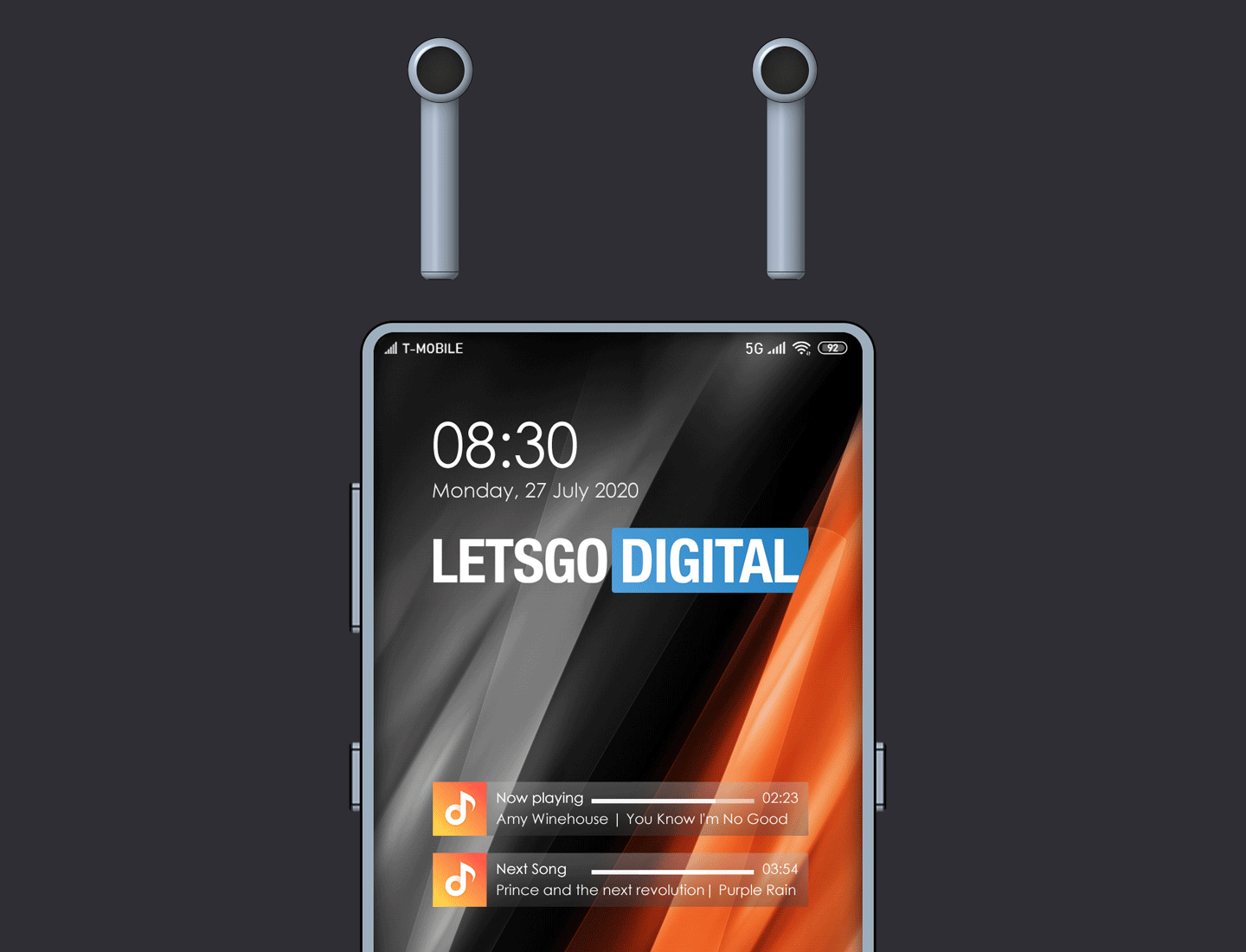 As strange as it may seem, the truth is that the idea can make some sense, especially if Xiaomi is able to solve the problem of limited space inside mobile phones. After all, integrating fully wireless headphones on top of the device would, in a way, end the debate over the lack of a headphone port.
However, in order to fit the headphones into the body of the phone, Xiaomi has been forced to devise a new format for these accessories, which consists of a rotating head. In this way, the "speaker" part points towards the top when the headphones are stored, and they can return to their original state when intended to be used.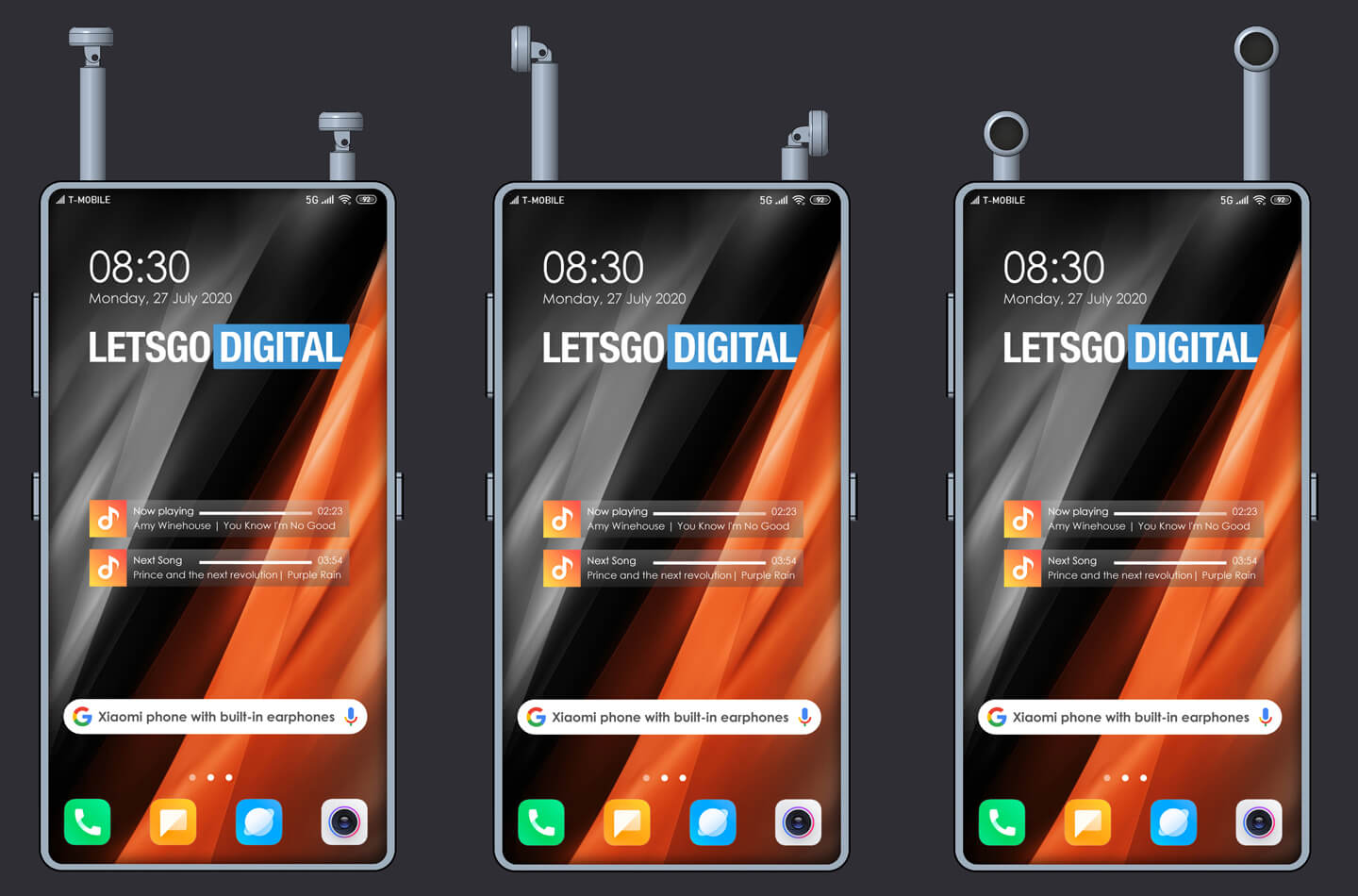 As usual with this type of patents, we do not know if the idea of ​​Xiaomi is to bring it to reality sooner or later. If so, it would undoubtedly be one of the most innovative solutions we have seen in recent years in the mission of making our phones even more versatile by adding functions that would otherwise require purchasing external accessories.
Regardless of Xiaomi's plan, we will remain vigilant for any news related to this patent – and with many others that Xiaomi has presented in recent months.